| | |
| --- | --- |
| Showing 1 to 2 of 2 auctions | |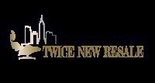 Twice New Resale Auctions
Address: 2529 Minnis Dr, Haltom City, TX 76117 / Phone: 817-760-3021
Categories: Housewares & Home Decor, Sports & Outdoors, Clothing & Accessories, Jewelry & Watches, Glassware, Vintage & Antiques, Artwork & Prints, Furniture, Appliances
5 Items
#LladroFigurine, #Waterford Crystal, #SterlingSilver, #FurCoat, #Speakers, #CandyVendingMachine, #FishTank, #PinballMachine, #SharpTv, #KenmoreOven, #ChristmasDecor, #AynsleyChina #Frankoma, #DiningChairs, #Jewelry, #OfficeSupplies, #Bookcases, #Barstools, #Pictures,
AND MUCH MUCH MORE GREAT FINDS!!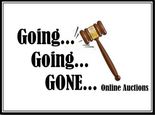 Going Going Gone online Auctions
Address: 3802 Rufe Snow Dr, #40, North Richland Hills, TX 76180, North Richland Hills, TX 76180 / Phone: 817-891-8504
Categories: Sports & Outdoors, Firearms & Ammunition, Vintage & Antiques
26 Items
This is just a start of the list, Their are more Firearms, Scopes , Cases, Ammo, and Accessories, Tents, Camping equipment, Knifes, And Lots More..
This Auction is in October, Their is still time to get your related items in this auction... Just call 817-891-9804, or e-mail triplegauctions@gmail.com to set a pick-up /delivery date and time
Please Note: Firearms Buyers are required by Federal Law to pass a criminal background check prior to taking possession of firearms. Our Local dealer will perform the check for $25.00 ($20.00 for CHL holders to complete transaction papers). Failure to pass background check will result in refund less $10.00 processing fee to auction house
This Auction preview date is on 10/23/2017 From 11:00A.M. to 3:30 P.M. By Appointment only...
The Auction Date is on 10/24/2017 @ 7:00 P.M.
PLEASE NOTE: This Auction has a delayed pick date due to the firearms.
PLEASE NOTE: The Firearms will have an off site pickup address to be posted on pick up date
The Auction Pick Up Date in on 10/27/2017 From 11:00 A.M. to 5:00 P.M
This Auction is located At 3802 Rufe Snow Dr, North Richland Hills, Tx 76180,
Contact info; Phone 817-891-8504, E-Mail; triplegauctions@gmail.com.
We Accept Cash and Credit cards, No Checks and No shipping at this time.
18% buyers premium - 3% discount on buyers premium for cash buyers.