| | |
| --- | --- |
| Showing 1 to 3 of 3 auctions | |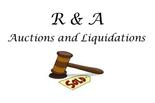 R & A Auctions & Liquidations
Address: U-Haul Storage Facility - Unit 0146, Grand Prairie, TX 75052 / Phone: 972-998-4874
Categories: Computers & Electronics, Tools & Hardware, Housewares & Home Decor, Toys & Games, Sports & Outdoors, Lawn & Garden, Firearms & Ammunition, Clothing & Accessories, Jewelry & Watches, Gaming gear, Glassware, Vintage & Antiques, Artwork & Prints, Silver & Gold, Coins & Currency, Business Liquidations, Furniture, Machinery & Industrial, Estate Liquidation, Automotive Parts, Appliances, Music Instruments, DVD movies & CD's, Health & Beauty, Misc. items
230 Items
Closing Friday
2d 23h 36m
***NOW OPEN FOR BIDDING***
GRAND END OF THE YEAR AUCTION
JUST IN TIME FOR THE HOLIDAYS!!!
BRAND NEW HOME THEATER SYSTEM, BRAND NEW PROJECTOR, ORRAFORS CRYSTAL, LENOX COLLECTIBLE VASES, LENOX "ETERNAL" DINNERWARE, COCA-COLA DINNERWARE, VINTAGE ITEMS, SNOW BLOWERS, AIR COMPRESSOR, GAME TABLES, LOTS OF CRYSTAL AND GLASSWARE, HOME DECOR, ELECTRONICS, JEWELRY AND DISPLAYS, SILVER COINS AND CURRENCY, SMALL HOME APPLIANCES AND KITCHEN ITEMS, CHRISTMAS ITEMS, NOSTALGIC STEREOS, FURNITURE, GUN CASES, COMMERCIAL KITCHEN FOOD DISPLAY ITEMS, VINTAGE STEREOSCOPE SLIDES, SPORTS COLLECTIBLES, AND MUCH MORE!!!
PREVIEW WILL BE HELD ON THURSDAY, DECEMBER 13, 2018 FROM 5:30 - 7:30 PM
AUCTION WILL CLOSE ON FRIDAY, DECEMBER 14, 2018 STARTING AT 7:30 PM
FIRM PICK UP WILL BE ON SATURDAY, DECEMBER 15, FROM 8:30 AM - 2:30 PM
BUYERS ARE RESPONSIBLE FOR BRINGING THEIR OWN PACKING SUPPLIES, BOXES, TAPE, WRAPPING PAPER, AND HELP TO LOAD!!
WE ACCEPT CASH, VISA/MASTERCARD, CHASE QUICKPAY, AND PAYPAL
PLEASE DO NOT STOP BY THE U-HAUL OFFICE TO ASK FOR DIRECTIONS TO OUR UNIT OR FOR ANY QUESTIONS REGARDING THE AUCTION. CALL US DIRECTLY FOR ANY QUESTIONS OR DIRECTIONS!!!
CONTACT RAUL AT 972-998-4874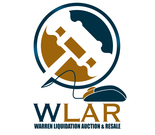 Warren Liquidation Auction & Resale
Address: 2529-H MINNIS DRIVE, Haltom City, TX 76117 / Phone: 817-881-3136
Categories: Computers & Electronics, Tools & Hardware, Housewares & Home Decor, Toys & Games, Sports & Outdoors, Lawn & Garden, Firearms & Ammunition, Clothing & Accessories, Jewelry & Watches, Gaming gear, Glassware, Vintage & Antiques, Artwork & Prints, Silver & Gold, Coins & Currency, Business Liquidations, Furniture, Machinery & Industrial, Estate Liquidation, Automotive Parts, Automobiles, Appliances, Music Instruments, DVD movies & CD's, Health & Beauty, Misc. items, Books
190 Items
Closing Saturday
3d 23h 6m
W.L.A.R AUCTION HAS SOMETHING FOR EVERYONE. #MARANTZ #SONY #DENON #BOUNTYHUNTER #SINGER #EMBROIDERY #SEWING #BANJO #BOSE #PIONEER #YAMAHA #TEAC #TECHNICS #FENDER #KUSTOM #PHILIPS #RESMED #CPAP
PAYPAL IS NOT ACCEPTED AT THIS TIME
BIDDERS PLEASE CHECK YOU DASHBOARD (INVOICES TAB) FOR YOUR WINNING INVOICE. DUE TO SPAM AND ANTIVIRUS FILTERS INVOICES MAY NOT BE RECEIVED BY SOME EMAIL SERVICES.
PREVIEW;
12/15/18 12PM TO 3PM
CLOSING
12/15/18 AT 7PM
PICK-UP/REMOVAL
12/16/18 12PM TO 5PM
LOCAL PICK UP
LIMITED & NATIONWIDE SHIPPING AVAILABLE
SHIPPING AND HANDLING FEES APPLY
SHIPPING OF ALL FRAGILE ITEMS WILL BE SHIPPED VIA UPS
CONTACT WARREN LIQUIDATION AUCTION & RESALE 817-881-3136 WITH QUESTIONS REGARDING LIMITED SHIPPING
ALL WINNING BIDDERS ARE RESPONSIBLE FOR PACKING THEIR OWN ITEMS AND ARE ENCOURAGED TO BRING BOXES, BAGS, TOTES AND ANY OTHER PACKING MATERIALS NEEDED TO PACK ITEMS. PER POLICY WLAR STAFF CAN NOT PACK ANY ITEMS FOR WINNING BIDDERS
ALL ITEMS ARE TESTED AND IN WORKING CONDITION UNLESS OTHERWISE NOTED IN LOT DESCRIPTION. INSPECTION AND OR TESTING OF ITEMS ARE ALLOWED DURING PREVIEW TIMES ONLY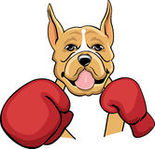 JML Auctions
Address: 6716 bridges ave, Richland Hills, TX 76118 / Phone: 817-614-0692
Categories: Computers & Electronics, Tools & Hardware, Housewares & Home Decor, Clothing & Accessories, Glassware, Artwork & Prints, Furniture, Automotive Parts, Automobiles, DVD movies & CD's, Misc. items
269 Items
Closing Tuesday
6d 23h 6m
FOR QUESTIONS ABOUT THIS AUCTION PLEASE CONTACT JOE LAKE @ 8176140692 DURING THE EVENING , TEXT, OR EMAIL- joseph.lake@sbcglobal.net
ACCEPTING CASH, PAYPAL, CHASE SUREPAY, no CREDIT CARDS
PREVIEW SET FRIDAY DECEMBER 14, 20185PM TO 7PM
AUCTION ENDS TUESDAY DECEMBER 18, 7PM
PICK-UP WEDNESDAY DECEMBER 19, 2018 FROM 12PM TO 7PM,