| | |
| --- | --- |
| Showing 1 to 2 of 2 auctions | |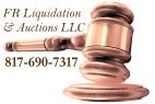 FR Liquidation & Auctions Inc
Address: Mansfield, Mansfield, TX 76063 / Phone: 817-690-7317
Categories: Computers & Electronics, Tools & Hardware, Housewares & Home Decor, Sports & Outdoors, Firearms & Ammunition, Clothing & Accessories, Jewelry & Watches, Glassware, Artwork & Prints, Furniture, Estate Liquidation, Appliances, Music Instruments, DVD movies & CD's, Misc. items
139 Items
PLEASE PREVIEW - ALL ITEMS SOLD AS IS
817-690-7317 - fred@frlauctions.com
Preview TBD 12:00 a.m. - 3:00 p.m.
Pick up TBD 12:00 pm - 6:30 pm
Cash, paypal.me/frla, Chase quickpay, Zelle pay, Visa, Mastercard
Local Pick up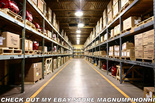 Magnumpihonhi Wholesale Deals
Address: 101 Parker Ridge Rd., Palmer, TX 75152 / Phone: 214-399-6649
Categories: Computers & Electronics, Tools & Hardware, Housewares & Home Decor, Toys & Games, Sports & Outdoors, Lawn & Garden, Firearms & Ammunition, Clothing & Accessories, Jewelry & Watches, Gaming gear, Glassware, Vintage & Antiques, Artwork & Prints, Coins & Currency, Business Liquidations, Furniture, Machinery & Industrial, Estate Liquidation, Automotive Parts, Music Instruments, DVD movies & CD's, Health & Beauty, Misc. items
56 Items
**COMING SOON**
Magnumpihonhi Wholesale Deals **Warehouse Auction**
#AUTOMATION, #PLUMBING, #AUTOMOTIVE, #ELECTRICAL, #JEWELRY, #ANTIQUES, #VINTAGE #TREASURES, #TOYS AND #GAMES, #SPORTING #GOODS, #HOUSEWARES AND #DECOR, #GLASSWARE, #MACHINERY AND #INDUSTRIAL, #TOOLS AND #HARDWARE, #CLOTHING AND #ACCESSORIES, #ELECTRONICS, #FURNITURE, #COLLECTIBLES, #PICTURES, #MILITARY AND SO MUCH MORE!!
214-399-6649 Vendo44@aol.com
Preview by appointment
Pick up 5/23/2018 12:00 pm - 6:30 pm
CASH PAYMENT ONLY NO CHECKS OR CREDIT CARDS. We will accept PayPal by "FRIENDS AND FAMILY" payment method only! Vendo44@aol.com
All Items are sold AS-IS No Returns! No Warranty!