| | |
| --- | --- |
| Showing 1 to 3 of 3 auctions | |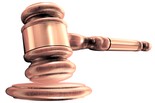 J to P Auctions & Liquidation
Address: 775 HARBOR LAKES DRIVE, Granbury, TX 76048 / Phone: 817-980-5218
Categories: Computers & Electronics, Tools & Hardware, Housewares & Home Decor, Toys & Games, Sports & Outdoors, Lawn & Garden, Clothing & Accessories, Jewelry & Watches, Gaming gear, Glassware, Vintage & Antiques, Artwork & Prints, Business Liquidations, Furniture, Machinery & Industrial, Estate Liquidation, Automotive Parts, Appliances, Music Instruments, DVD movies & CD's, Health & Beauty, Misc. items
206 Items
STORAGE LIQUIDATION PART 2 - SOMETHING FOR EVERYONE
FIESTA WARE, TOOLS, FURNITURE, CLOTHING, SMALL APPLIANCES, ELECTRONICS, GAMES, APPLIANCES, GLASSWARE, VINTAGE, Pfaltzcraft AND MORE
PREVIEW - FRIDAY OCTOBER 12, 2018 12-3P
PICKUP TUESDAY OCTOBER 16TH NOON - 6PM
AUCTION ENDS OCTOBER 15TH AT 7 PM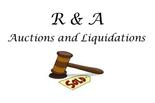 R & A Auctions & Liquidations
Address: 3020 I-20 West (Unit #0146), Grand Prairie, TX 75052 / Phone: 972-998-4874
Categories: Computers & Electronics, Tools & Hardware, Housewares & Home Decor, Toys & Games, Sports & Outdoors, Lawn & Garden, Clothing & Accessories, Jewelry & Watches, Gaming gear, Glassware, Vintage & Antiques, Artwork & Prints, Coins & Currency, Furniture, Machinery & Industrial, Estate Liquidation, Automotive Parts, DVD movies & CD's, Health & Beauty, Misc. items
100 Items
***COMING SOON --- MULTI-CUSTOMER WAREHOUSE AUCTION*****
SOMETHING FOR EVERYONE!!!
RARE FRUIT WOOD (PECAN WOOD) CHINA HUTCH, DINING TABLE AND CHAIRS, VINTAGE ITEMS, FURNITURE, ELECTRONICS, COLLECTIBLES,GLASSWARE, HOUSEWARES, ARTWORK AND PRINTS, SPORTS COLLECTIBLES, TOOLS, COMPUTER RELATED, AND MUCH MORE!!
AUCTION STARTS: TBD
PREVIEW: TBD
AUCTION CLOSING: TBD
MORE ITEMS WILL BE ADDED SO KEEP CHECKING!!!
WE ACCEPT CASH, CHASE QUICK PAY, VISA / MASTER CARD, AND PAYPAL
BUYERS ARE RESPONSIBLE FOR BRINGING THE NECESSARY PACKING SUPPLIES (BOXES, TAPE, ETC.), AND HELP FOR LOADING ESPECIALLY WITH BIGGER/HEAVIER ITEMS!!

DFW Auctions Unlimited
Address: Grand Prairie, Grand Prairie, TX 75054 / Phone: 817-500-6511
Categories: Computers & Electronics, Lawn & Garden, Vintage & Antiques, Artwork & Prints, Machinery & Industrial, Estate Liquidation, Automotive Parts, Automobiles, Misc. items
300 Items
GRAND OPENING NEW AUCTION COMPANY!!!
For questions about this auction please contact Michael Keedy at 817-500-6511.
You can also contact me at michaelkeedydfwauctionsunlimited@yahoo.com.
Preview date of auction: TBD
Pickup date of auction will be 2 days: TBD
We will be accepting cash, Chase Quickpay, credit and debit cards.
No shipping available and please bid only if you can pick up your items.
Any bidders not picking up there item may be sent to collections.