| | |
| --- | --- |
| Showing 1 to 2 of 2 auctions | |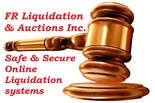 FR Liquidation & Auctions Inc
Address: Dallas, Dallas, TX 75247 / Phone: 817-690-7317
Categories: Computers & Electronics, Tools & Hardware, Housewares & Home Decor, Toys & Games, Sports & Outdoors, Lawn & Garden, Clothing & Accessories, Gaming gear, Glassware, Vintage & Antiques, Artwork & Prints, Coins & Currency, Business Liquidations, Furniture, Machinery & Industrial, Estate Liquidation, Automotive Parts, Appliances, DVD movies & CD's, Health & Beauty, Misc. items, Books, Military collectibles
629 Items
COMMERCIAL MOVING COMPANY ABANDONED PROPERTY LIQUIDATION
PACKED TO THE MAX, PLACE YOUR BIDS NOW!!!
#CONTRACTORSUPPLIES, #VENDINGMACHINES, #PALLETLOTS, #BULKQUANTITIES, #ANTIQUES, #RETRO, #MODERN, #FURNITURE, #DICTAPHONE, #ELECTRONICS, #AUTOMOTIVE, #CHAIRS, #TABLES, #ART, #TOOLS, #BEDS, #LANDROVERWHEELS, #ANIMALTRAPS, #MIRRORS, #LAMPS, #AIRHOCKEYTABLE, #SHUFFLEBOARDTABLE, #STEREOS, #UNIDENTWOWAYRADIOS, #HORSESADDLELAMP, #WASHERS, #DRYERS, #DININGSETS, #ANTIQUEELECTRONICS, #MIRRORTELEVISIONS, #HOMEDECOR, #HAIKUCEILINGFANS, #WICKERFURNITURE, #GAMINGTABLE, #FLOORTILES, #PATIOUMBRELLAS, #CORNERCHAIRS, AND SO MUCH MORE!!
PLEASE PREVIEW - ALL ITEMS SOLD AS IS
Buyers must bring own equipment, tools & labor to remove items
817-690-7317 - admin@frlauctions.com
Preview 10/28 10:00 a.m. - 2:00 p.m.
Closing 10/29 6:00 pm - 4 lot per minute
Pick up Two days Only NO exceptions
10/30 and 10/31, 11:00 a.m. - 6:00 p.m.
Cash, Cashapp, Venmo, PayPal, Chase quickpay, Zelle pay, Visa, Mastercard
Local Pick up & shipping available
NOTICE: 18% buyer's premium on all purchases with a 3% discount for cash
TX License 17478
All contents of this website & this auction are copyright protected intellectual property of FR Liquidation & Auctions LLC ©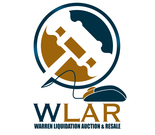 Warren Liquidation Auction & Resale
Address: 2529-H MINNIS DRIVE, Haltom City, TX 76117 / Phone: 817-881-3136
Categories: Computers & Electronics, Tools & Hardware, Housewares & Home Decor, Toys & Games, Sports & Outdoors, Lawn & Garden, Firearms & Ammunition, Clothing & Accessories, Jewelry & Watches, Gaming gear, Glassware, Vintage & Antiques, Artwork & Prints, Silver & Gold, Coins & Currency, Business Liquidations, Furniture, Machinery & Industrial, Estate Liquidation, Automotive Parts, Automobiles, Appliances, Music Instruments, DVD movies & CD's, Health & Beauty, Misc. items, Books
250 Items
#PORCELAIN #TOOLS #VINTAGE #VOLKSWAGON #PASSAT #CAR #VEHICAL #BUGGY #CUSHMAN #CART #COYOTE #GRILLS #COLEMAN #MARANTZ #CHRISTMAS #WOLFGANGPACK #ASADO #EGGGRILL #AZURE #HUNTING #SCUBA #NEW #USED #ROLEX #SMOKER #BEVERAGEAIRE
ALL ITEMS SOLD "AS IS"
Caveat Emptor (Buyer Beware) all items sold as is. Content condition and authenticity are unknown. No guarantees or warranties expressed or implied. No refunds or exchanges will be given. No assumptions should be made about any items in this auction. Buyer is responsible to have inspected thoroughly the merchandise and satisfied themselves of its quantity, condition, value, title and bid based upon that judgment solely.
PREVIEW
11/2/19 12PM TO 3PM
CLOSING
11/2/19 STARTING AT 7PM
PICK-UP/REMOVAL
11/3/19 12PM TO 5PM
ONE DAY PICK UP ONLY
LOCAL PICK UP
LIMITED & NATIONWIDE SHIPPING AVAILABLE
SHIPPING AND HANDLING FEES APPLY
SHIPPING OF ALL FRAGILE ITEMS WILL BE SHIPPED VIA UPS
CONTACT WARREN LIQUIDATION AUCTION & RESALE 817-881-3136 WITH QUESTIONS REGARDING LIMITED SHIPPING
All contents of this auction are copyright protected intellectual property of Warren Liquidation Auction & Resale©