| | |
| --- | --- |
| Showing 1 to 3 of 3 auctions | |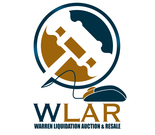 Warren Liquidation Auction & Resale
Address: 2529-H MINNIS DRIVE, Haltom City, TX 76117 / Phone: 817-881-3136
Categories: Computers & Electronics, Tools & Hardware, Housewares & Home Decor, Toys & Games, Sports & Outdoors, Lawn & Garden, Firearms & Ammunition, Clothing & Accessories, Jewelry & Watches, Gaming gear, Glassware, Vintage & Antiques, Artwork & Prints, Silver & Gold, Coins & Currency, Business Liquidations, Furniture, Machinery & Industrial, Estate Liquidation, Automotive Parts, Automobiles, Appliances, Music Instruments, DVD movies & CD's, Health & Beauty, Misc. items, Books
252 Items
#GOLD #SILVER #10K #14K #STERLING #925 #MACY'S #WATCHES #BRACELETS #BROOCHES #RINGS #EARRINGS #NECKLACE #INSPIREDLIFE
ONE DAY PICK UP ANY AND ALL INVOICE NOT PAID AND PICKED UP BY END OF PICK UP TIME WILL BE CHARGED $25 LATE PICK FEE REGARDLESS OF PRICE OF INVOICE
ALL ITEMS SOLD "AS IS"
Caveat Emptor (Buyer Beware) all items sold as is. Content condition and authenticity are unknown. No guarantees or warranties expressed or implied. No refunds or exchanges will be given. No assumptions should be made about any items in this auction. Buyer is responsible to have inspected thoroughly the merchandise and satisfied themselves of its quantity, condition, value, title and bid based upon that judgment solely.
BIDDERS PLEASE CHECK YOU DASHBOARD (INVOICES TAB) FOR YOUR WINNING INVOICE. DUE TO SPAM AND ANTIVIRUS FILTERS INVOICES MAY NOT BE RECEIVED BY SOME EMAIL SERVICES.
PREVIEW
5/25/19 12 PM TO 3PM
CLOSING
5/25/19 7PM
PICK-UP/REMOVAL
5/26/19 12PM TO 5PM
ONE DAY PICK UP ONLY
***ANY AND ALL LATE PICK UPS WILL BE CHARGED $25 LATE PICK UP FEE***
LOCAL PICK UP
LIMITED & NATIONWIDE SHIPPING AVAILABLE
SHIPPING AND HANDLING FEES APPLY
SHIPPING OF ALL FRAGILE ITEMS WILL BE SHIPPED VIA UPS
CONTACT WARREN LIQUIDATION AUCTION & RESALE 817-881-3136 WITH QUESTIONS REGARDING LIMITED SHIPPING
Buyer must remove ALL items won and may be charged a removal/disposal fee for any items not removed from auction site and bidding privileges may be revoked/suspended.
ALL WINNING BIDDERS ARE RESPONSIBLE FOR PACKING THEIR OWN ITEMS AND ARE ENCOURAGED TO BRING BOXES, BAGS, TOTES AND ANY OTHER PACKING MATERIALS NEEDED TO PACK ITEMS. PER POLICY WLAR STAFF CAN NOT PACK ANY ITEMS FOR WINNING BIDDERS
WINNING BIDDERS ARE RESPONSIBLE FOR ANY AND ALL ITEMS LEFT BEHIND. PLEASE CHECK YOUR INVOICE BEFORE LEAVING AUCTION PICK-UP. W.L.A.R IS NOT RESPONSIBLE FOR ANY ITEM LEFT BEHIND BY BUYER.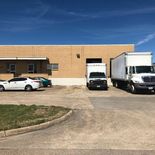 Liquidations Global Solutions
Address: 10731 Turbeville Drive, Dallas, TX 75243 / Phone: 469-258-5811
Categories: Tools & Hardware, Housewares & Home Decor, Lawn & Garden, Business Liquidations, Machinery & Industrial, Health & Beauty, Misc. items
360 Items
This includes, #lightning #ceilingfans #homedepot #gardening #plumbing #screws #blanket #pillows #bulbs #bathroom #rail #mirrors #faucets #steampot #mop #saws #teakettle #doors #windows #homedecor #kitchen #hardware #thermostats #airfilters #grillaccessories #homesafety #garbagedisposals
no returns, no warranty!
CASH CREDIT CARDS ACCEPTED
SAME DAY PICK UP ONLY
ENDS: 05/27/2019 07:30 pm
PICK UP DAY 05/28/2019 11AM-7PM
INSPECTION DAY 05/24/2019 11AM-4PM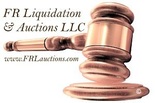 FR Liquidation & Auctions Inc
Address: Garland, Garland, TX 75041 / Phone: 817-690-7317
Categories: Computers & Electronics, Tools & Hardware, Housewares & Home Decor, Toys & Games, Sports & Outdoors, Lawn & Garden, Clothing & Accessories, Jewelry & Watches, Gaming gear, Glassware, Vintage & Antiques, Artwork & Prints, Business Liquidations, Machinery & Industrial, Estate Liquidation, Appliances, DVD movies & CD's, Health & Beauty, Misc. items
33 Items
Closing Thursday
5d 3h 58m
Attention resellers - Bulk Pallet lot liquidation part 1 of 2
This auction is to make room for the other 175 pallets to sell in the next auction part 2
Forklift will be onsite to load $10 per pallet loaded
PLEASE PREVIEW - ALL ITEMS SOLD AS IS
BUYERS MUST BRING OWN EQUIPMENT, TOOLS AND LABOR TO REMOVE ITEMS
#BULK, #PALLETS, #ELECTRONICS, #TOYS, #COMMERCIAL, #ELECTRICGUITARS, #AMPLIFIERS, #VENDING MACHINE, #SHRINKWRAPMACHINE, AND MUCH MORE!!
817-690-7317 - admin@frlauctions.com
Closing Thursday May 30th 6:00 pm - 1 lot per minute
Preview Wednesday May 29th 10:00 a.m. - 1:00 p.m.
Pick up one day Only NO exceptions
Saturday June 1st 11:00 a.m. - 4:00 p.m.
Cash, Cashapp, PayPal, Chase quickpay, Zelle pay, Visa, Mastercard
Local Pick up & shipping available
All contents of this website & this auction are copyright protected intellectual property of FR Liquidation & Auctions LLC ©