| | |
| --- | --- |
| Showing 1 to 2 of 2 auctions | |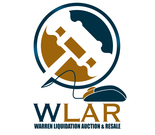 Warren Liquidation Auction & Resale
Address: 2529-H MINNIS DRIVE, Haltom City, TX 76117 / Phone: 817-881-3136
Categories: Computers & Electronics, Tools & Hardware, Housewares & Home Decor, Toys & Games, Sports & Outdoors, Lawn & Garden, Firearms & Ammunition, Clothing & Accessories, Jewelry & Watches, Gaming gear, Glassware, Vintage & Antiques, Artwork & Prints, Silver & Gold, Coins & Currency, Business Liquidations, Furniture, Machinery & Industrial, Estate Liquidation, Automotive Parts, Automobiles, Appliances, Music Instruments, DVD movies & CD's, Health & Beauty, Misc. items
250 Items
Closing Saturday
3d 15h 18m
W.L.A.R AUCTION HAS SOMETHING FOR EVERYONE. #COLLECTABLES #DISHES #TOOLS #FITNESS #LAWN #ART #OFFICE AND MORE.
PAYPAL IS NOT ACCEPTED AT THIS TIME
BIDDERS PLEASE CHECK YOU DASHBOARD (INVOICES TAB) FOR YOUR WINNING INVOICE. DUE TO SPAM AND ANTIVIRUS FILTERS INVOICES MAY NOT BE RECEIVED BY SOME EMAIL SERVICES.
PREVIEW;
9/29/18 12PM TO 3PM
CLOSING
9/29/19 AT 7PM
PICK-UP/REMOVAL
SUN 9/30/18 12PM TO 5PM
LOCAL PICK UP
LIMITED & NATIONWIDE SHIPPING AVAILABLE
SHIPPING AND HANDLING FEES APPLY
SHIPPING OF ALL FRAGILE ITEMS WILL BE SHIPPED VIA UPS
CONTACT WARREN LIQUIDATION AUCTION & RESALE 817-881-3136 WITH QUESTIONS REGARDING LIMITED SHIPPING
ALL WINNING BIDDERS ARE RESPONSIBLE FOR PACKING THEIR OWN ITEMS AND ARE ENCOURAGED TO BRING BOXES, BAGS, TOTES AND ANY OTHER PACKING MATERIALS NEEDED TO PACK ITEMS. PER POLICY WLAR STAFF CAN NOT PACK ANY ITEMS FOR WINNING BIDDERS
ALL ITEMS ARE TESTED AND IN WORKING CONDITION UNLESS OTHERWISE NOTED IN LOT DESCRIPTION. INSPECTION AND OR TESTING OF ITEMS ARE ALLOWED DURING PREVIEW TIMES ONLY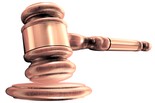 J to P Auctions & Liquidation
Address: 775 HARBOR LAKES DRIVE, Granbury, TX 76048 / Phone: 817-980-5218
Categories: Computers & Electronics, Tools & Hardware, Housewares & Home Decor, Toys & Games, Sports & Outdoors, Lawn & Garden, Firearms & Ammunition, Clothing & Accessories, Jewelry & Watches, Gaming gear, Glassware, Vintage & Antiques, Artwork & Prints, Silver & Gold, Coins & Currency, Business Liquidations, Furniture, Machinery & Industrial, Estate Liquidation, Automotive Parts, Automobiles, Appliances, Music Instruments, DVD movies & CD's, Health & Beauty, Misc. items
154 Items
Closing Sunday
4d 15h 18m
World Traveler's Worldly Possessions & American Dolls , American Doll accessories - A bit of everything, something for everyone!
FURNITURE, RUGS, PULASKI DRESSER, AMERICAN GIRL DOLLS, AMERICAN GIRL ACCESSORIES, PERSIAN RUGS, PURSES - LOUIS VUITTON, COACH, VERA WANG SHOES, CLOTHING , LAWN EQUIPMENT, CRYSTAL, CHINA, VILLEROY & BOCH, HOLIDAY DECORATIONS, AND SO MUCH MORE
CLOSING : SUNDAY SEPTEMBER 30, 2018 @ 7 pm
PREVIEW : FRIDAY SEPTEMBER 28, 2018 10a - 1p
PICKUP : MONDAY OCTOBER 1, 2018 12 - 6 PM