| | |
| --- | --- |
| Showing 151 to 152 of 152 auctions | |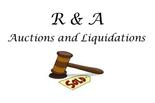 R & A Auctions & Liquidations
Address: 1133 Avenue G, Arlington, TX 76011 / Phone: 972-998-4874
We have been commissioned to liquidate surplus items from Sky Event Center's warehouse. This auction will be held on-site so the preview and pick-up will be done at this location. Please take note of this! #Restaurant and Kitchen Equipment, #Event Accessories, #Toys, #Games, #Furniture, #Christmas items, #Housewares and Decor, #Camping and much more.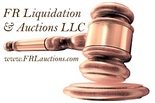 FR Liquidation & Auctions Inc
Address: 127 S Crestwood Blvd, DeSoto, TX 75115 / Phone: 817-690-7317
WW2 B-24 Liberator Bomber pilot Total estate liquidation.
Items include: 2008 #Mercury Grand Marquis, #Military memorabilia, #Sterling silver flatware, military art, #signed prints, #Appliances, #die cast collectables, #electric trains, #collectable stamps, #Antiques, #Vintage, #Pyrex, #furniture, #electronics, #Limoges, #McCoy, #Firearms, #Computers, #Washer, #Dryer, #WW2 memorabilia and much much more!!